Graphic 45 Design Team Audition 2016 Final Round
Hi, This is yuyu3's Blog
Welcome!
And Thank you so much!!
I was chosen to 30 Finalist
I am so Happy
And
This is my Final Round Project
"Graphic 45 Voyage Beneath the Sea Matchbox Diary"
Simple open box with 9 Matchbox
Just like this
This is a story before I go to Cruise tour
There was an exhibition " Story Book and my Story" in Yokohama
I went with my sister
It was a great exhibition and there were 250 storybooks all you can read there
Of cause I couldn't read all, but one of Book was so interested for me
It was " THE MATCHBOX DIARY" by Paul Fleischman, Illustrated by Bagram Ibatoulline
Story is little bit bitter but so beautiful
I really want to make this Matchbox Diary for me
then
I fry to Florida for Graphic 45 Caribbean Cruise
YES THIS IS IT
I can make my Matchbox Diary
I put small but big memory in the each box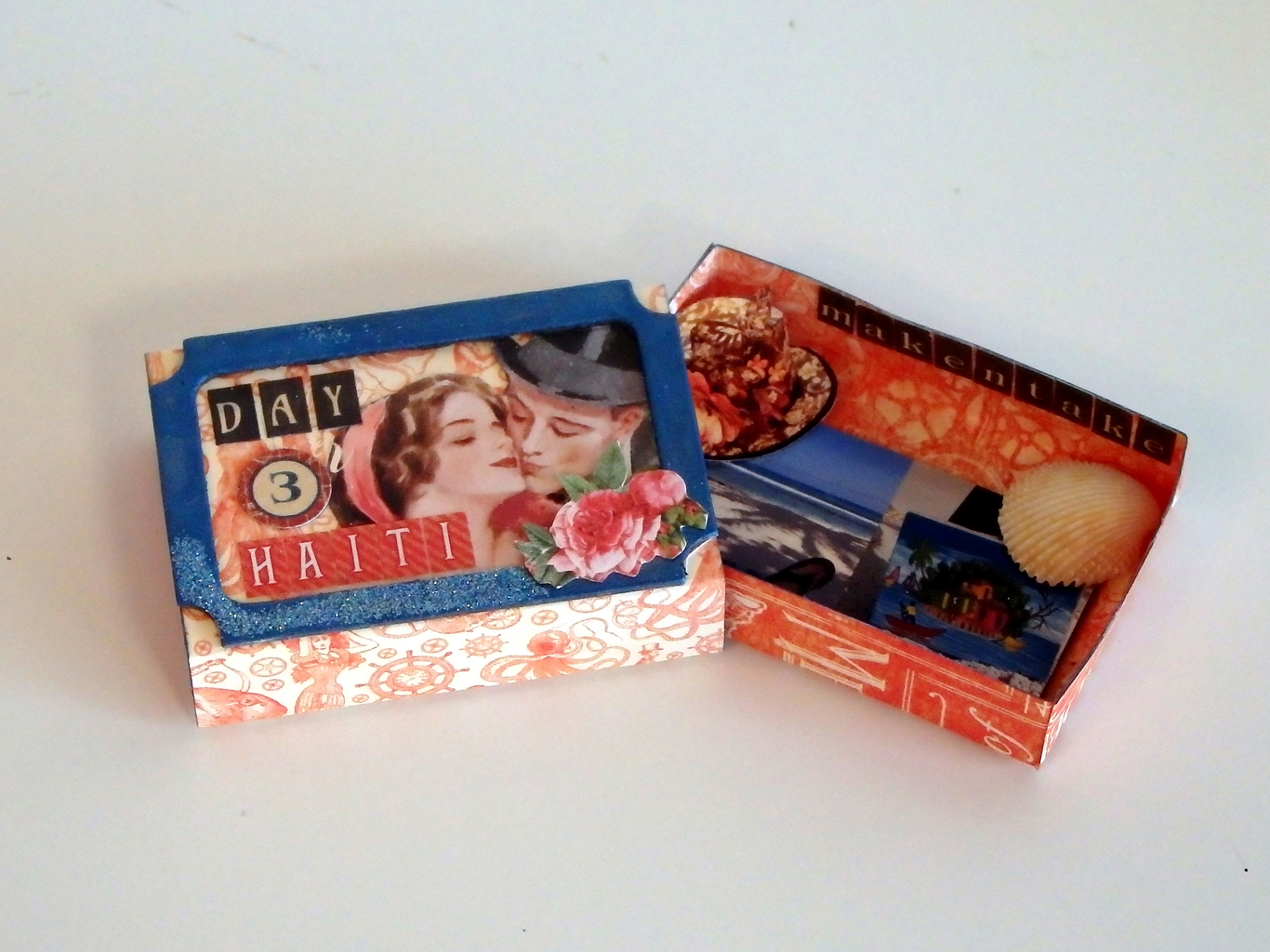 So you can see my big and small memory
It was dreaming day every morning and evening
How mach I enjoy ?
You Can See
from this video
Yes we were in Ocean every moment
Thank you so much!!
it is very simple and easy to make
box size 9 2/1' x 6 1/2 x 1 1/2'
matchbox size Cover 2'x3' inside 4 1/2 'x 3 1/2'(make 98% reduce then you can cover very easily )
you can put in 9 match box

Please Enjoy and Happy Crafting Day All of You!!
ps;
this additional photo was me and my sister in the exhibition
Thank you so much!!
関連記事
Comment
Post Comments
Trackback